Guests from Zhejiang Hengdian APELOA and Beijing Daweijia have visited Yinfeng and discussed matters of close cooperation
Author:MelissaSource:Visit:Time:2020-8-11 9:40:08

On August 5, Manager Wang of Zhejiang Hengdian APELOA Import & Export Co.,Ltd., a strategic partner of Shandong Yinfeng Biotechnology Co., Ltd. and his team of five people visited the company for exchange and investigation. Manager Wang Xinzhong of Shandong Yinfeng Foreign Trade Department and marketing manager Zou Yujiao of The Foreign Trade Department warmly received and began to investigate the factory matters.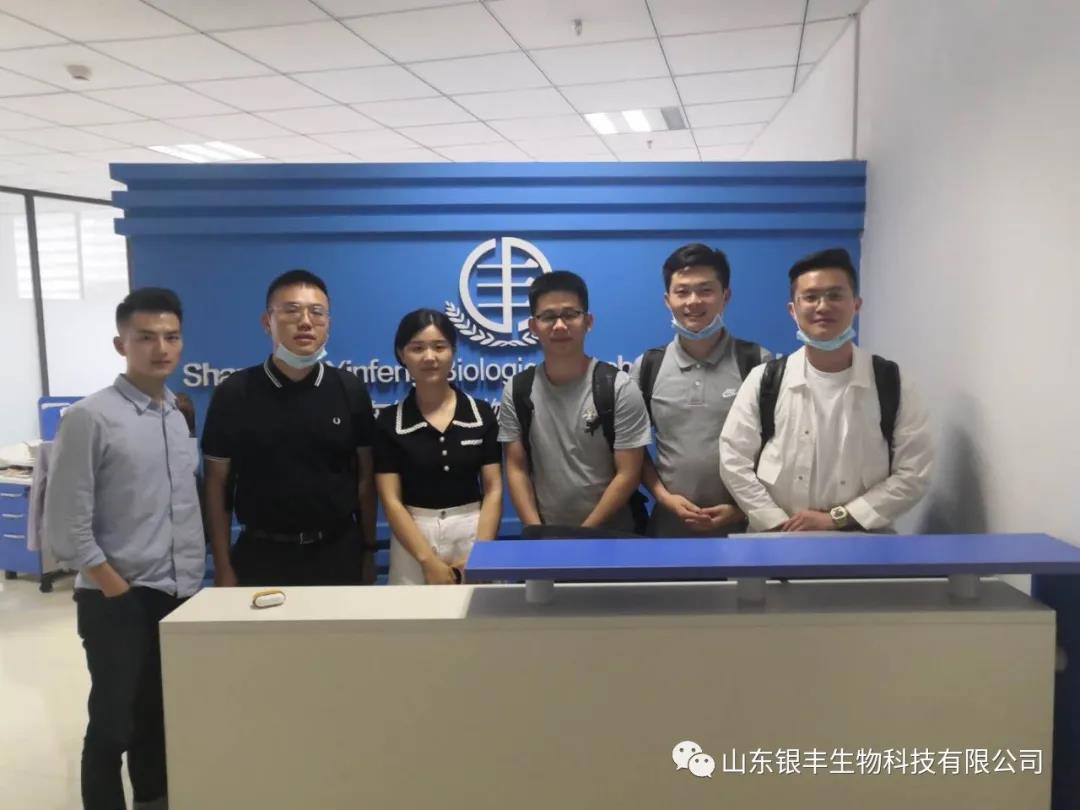 Zhejiang Hengdian APELOA Import & Export Co.,Ltd., a subsidiary of APELOA Pharmaceutical Co.,Ltd., is a national key high-tech enterprise and a key enterprise of Zhejiang Pharmaceutical Industry.Listed on the main board of Shenzhen Stock Exchange in 2001, it is a platform for hengdian Group to combine industry and finance of pharmaceutical industry.In the latest edition of the ministry of Industry and Information Technology pharmaceutical industry top 100 list, ranked in the top 50.
Under the guidance of Wang Xinzhong, the manager of foreign Trade Department, APELOA visited Yinfeng Laboratory. The quality control department made a detailed introduction on laboratory instruments and quality control management in advance, and then inspected the whole process of product testing on the spot and inquired in detail about the testing items, testing methods and testing procedures.Then came to the production workshop of Yinfeng, Manager Wang made a detailed introduction of the production situation of the factory, as well as the production workshop, production process, storage equipment and so on.
After the inspection of the factory, the two sides conducted friendly communication and consultation on the existing problems in the current cooperation, and worked out a quick and effective solution. The two sides also communicated and communicated on the future in-depth cooperation mode, so as to achieve efficient and win-win cooperation.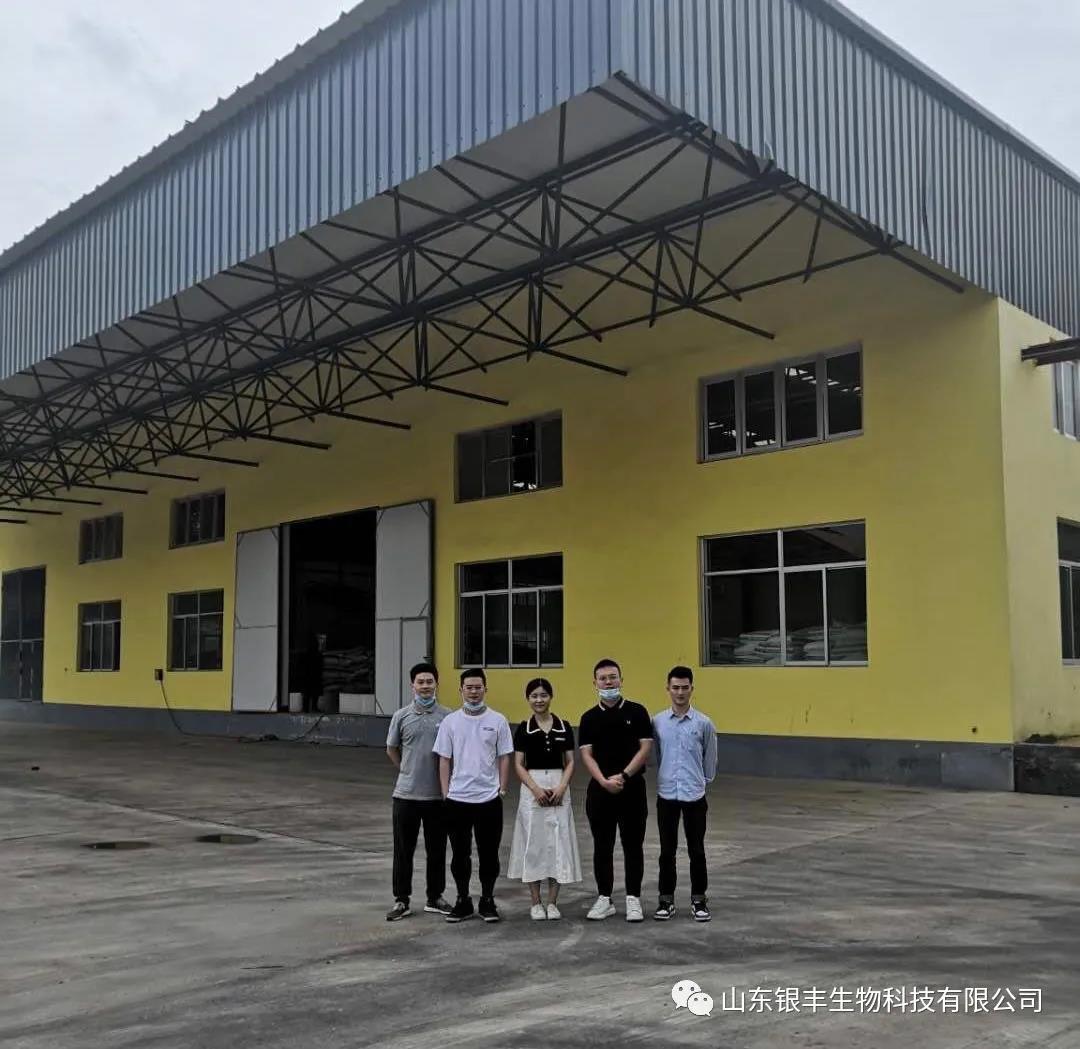 On August 6, Mr. Liao, vice President of Beijing Daweijia Biotechnology Co., LTD., Mr. Li, manager of purchasing Department, and their party visited Shandong Yinfeng Factory and discussed about supplier access. Liu Hongxin, general manager of Shandong Yinfeng, and Li Hu, manager of domestic Marketing Department, warmly received the guests.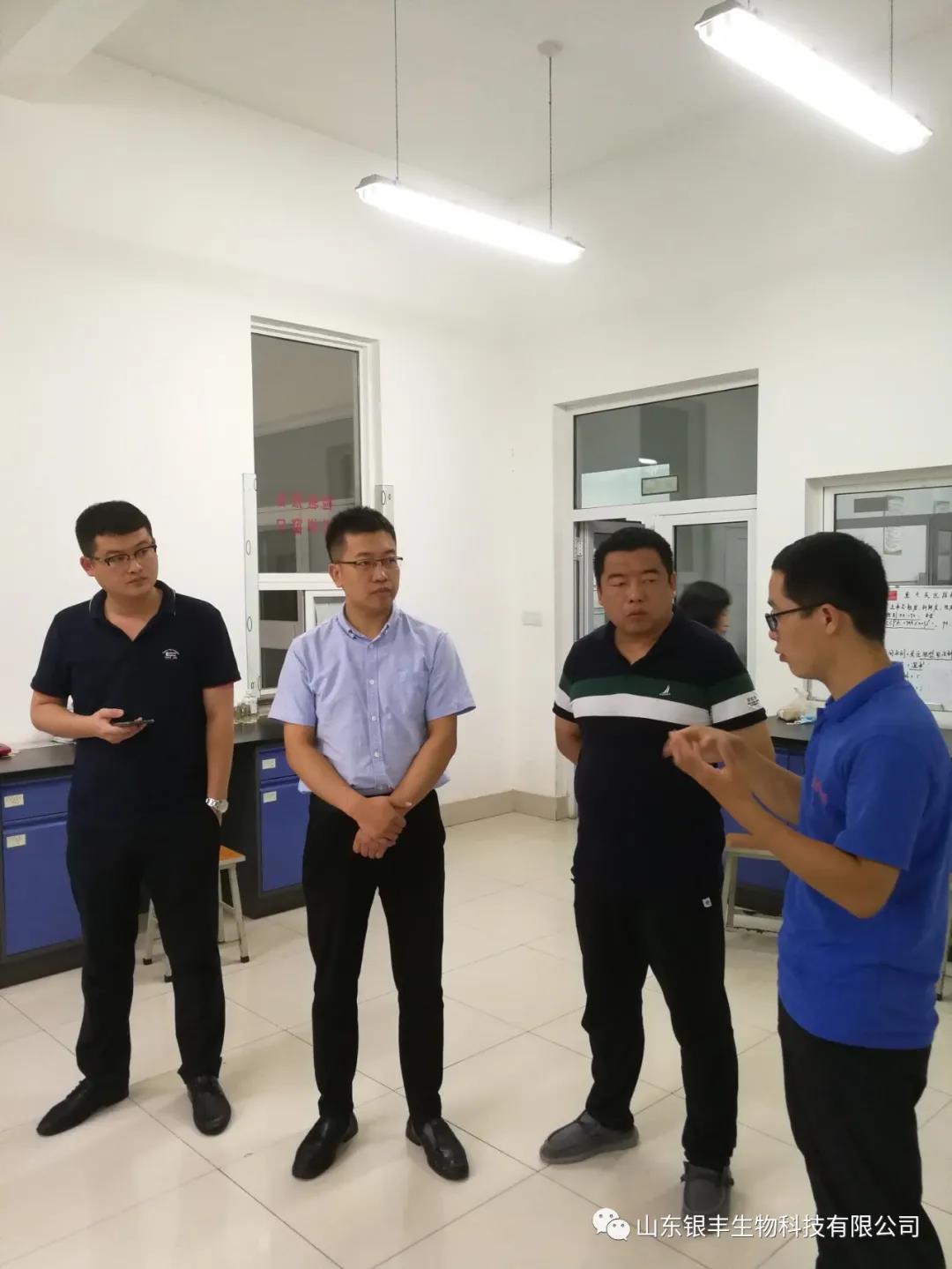 David jia shares register was established in 1997, is the agricultural industrialization national key leading enterprise, is a breeding livestock and poultry breeding and health services, biological feed, veterinary drugs as the core business, set breeding livestock and poultry breeding and health services, glycolysis biological feed, veterinary drugs, biological engineering, Internet industry as a whole, specialized farming and animal husbandry science and technology products and livestock and poultry breeding industry health management of modern agriculture high-tech enterprise group.
Accompanied by Manager Liu li, Mr. Da Wei Jia Liao and his delegation visited The Yinfeng synthetic workshop, drying workshop and laboratory of Quality management department successively. They had in-depth exchanges on supplier access issues and discussed cooperation issues together.The two sides first made a brief introduction of their respective companies, and then made detailed communication and exchange on the details of cooperation and access principles.Through the factory investigation, the customer has a more intuitive and in-depth understanding of Shandong Yinfeng, and highly recognized and evaluated yinfeng's quality control management and on-site management, which has crossed the entry threshold for the subsequent cooperation and allowed the customer to enter the trial order stage.