The deputy general manager Mr He of Anyang Jiutian Fine Chemical Co., LTD. Visited Yinfeng and discussed close cooperation
Author:Source:Visit:Time:2020-1-15 11:49:44
On January 12, 2020, Shandong Yinfeng Biological Technology co., LTD and trimethylamine supplier Anyang Jiutian Company deputy general manager Mr He and the minister Lee mengmeng, access to a line of four people to companies such as communication, general manager of shandong yinfeng Liu Hongxin, purchasing manager Shu Ling Gao start a warm reception and Yinfeng and Jiutian close cooperation forum in 2020.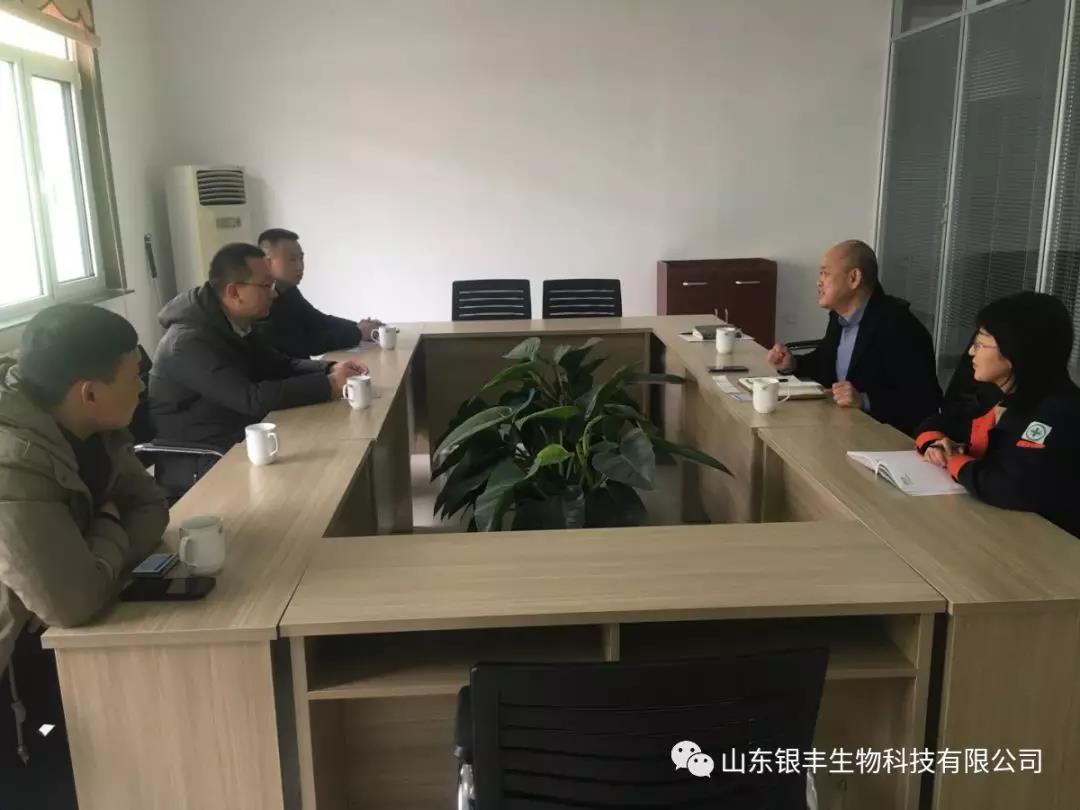 At the beginning of the symposium, General Manager Liu Hongxin warmly welcomed Anyang Jiutian to Yinfeng for exchange and cooperation in the New Year, and introduced to the guests the founding concept, current development scale and future development planning direction of Shandong Yinfeng.He also briefly introduced the current situation of anyang Jiutian company and the current market situation of trimethylamine.The two sides then carried out communication and consultation on further close and in-depth cooperation in 2020.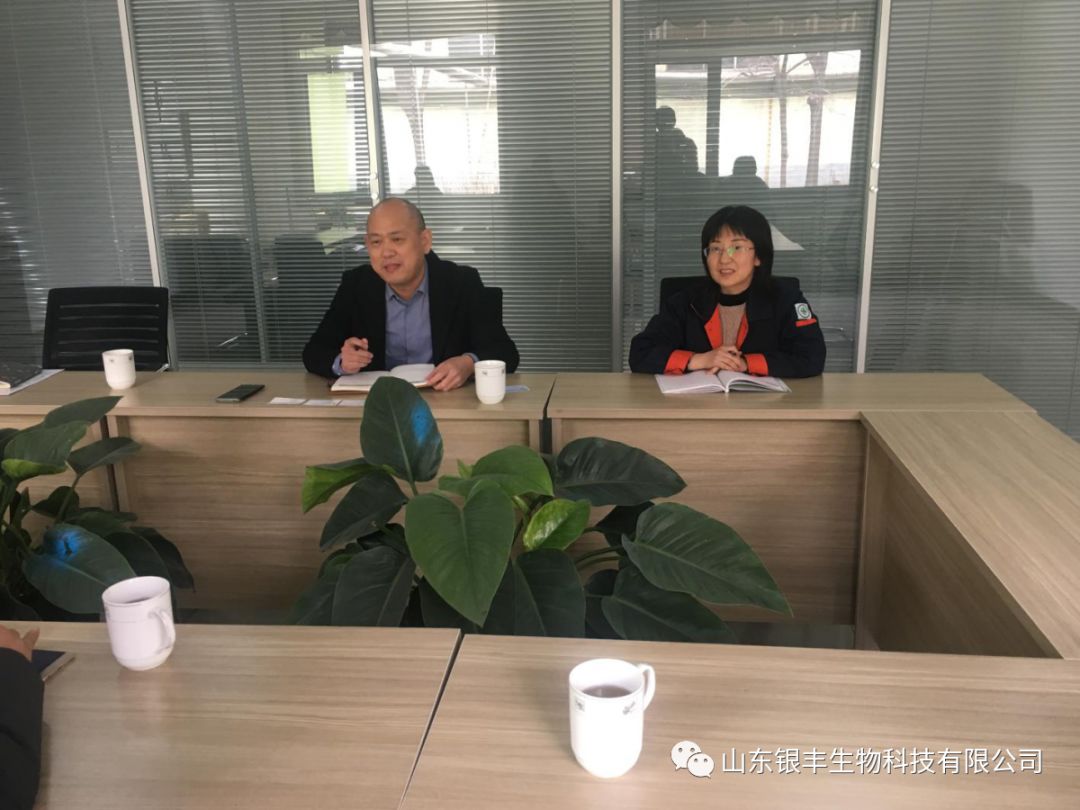 The two sides held friendly consultations on the existing problems in the current cooperation and worked out effective and rapid solutions to pave the way for future cooperation and development.The two sides also had in-depth exchanges on the future cooperation model, optimized the cooperation model, clarified the cooperation ideas and truly implemented the win-win, efficient and pragmatic cooperation concept.Through harmonious communication and discussion, Shandong Yinfeng and Anyang Jiutian reached a high degree of consensus, and worked out the cooperation framework, and will sign the annual cooperation agreement after the New Year.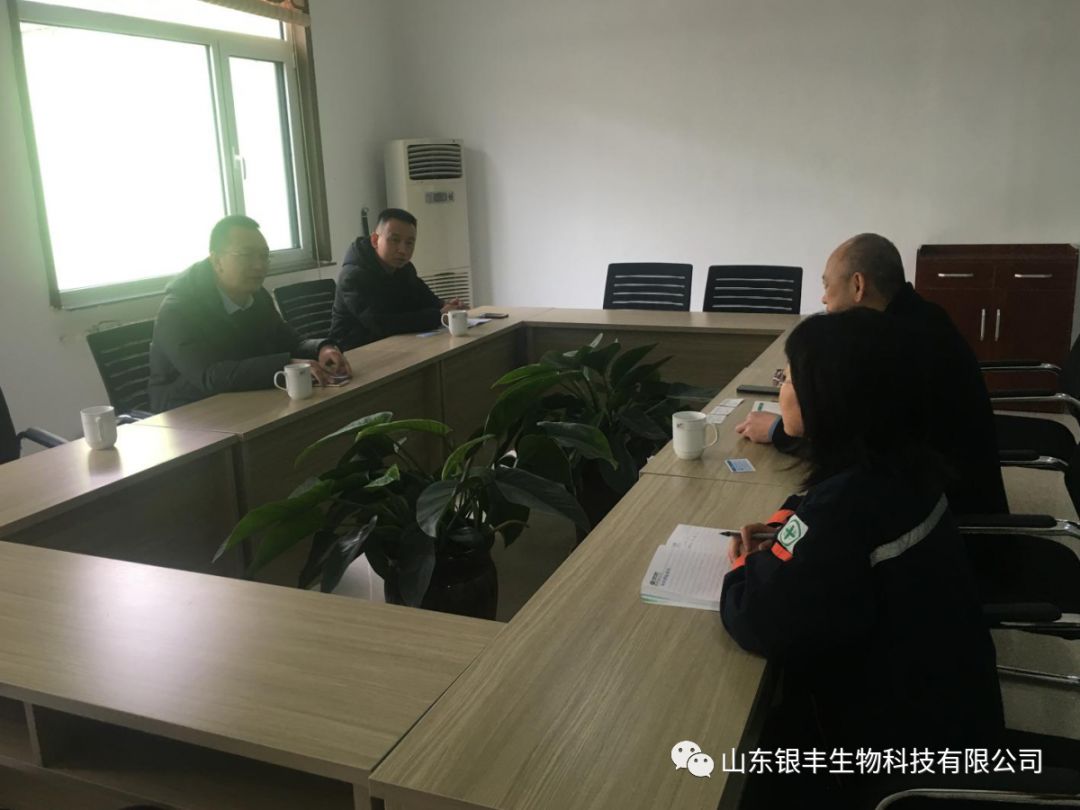 Shandong yinfeng aims to produce high standard, strict control of choline chloride products, high requirements for production process, production equipment, not only to the upstream raw material suppliers is also a strict screening, anyang nine days as trimethylamine large domestic suppliers, for the shandong yinfeng builds sales fine provided the reliable guarantee of raw materials, choline chloride, at the same time also let us to create the domestic first-class brand of choline chloride is full of confidence.